Home Surge Protection
Power surges can have a devastating impact on your household wiring, electronics, and appliances. Protect your computers, TVs, and other valuable electrical components by installing home surge protection. A house surge protector can save the day in the event of a lightning strike or other power spike, and Dynamic Electric is the company to call for swift and accurate installation. We have three decades of experience helping homeowners in and around Menomonee Falls with electrical needs, including house surge protection. We're standing by to assist you. Call or e-mail us today to book your appointment, and to get a free cost estimate for power surge protection installation!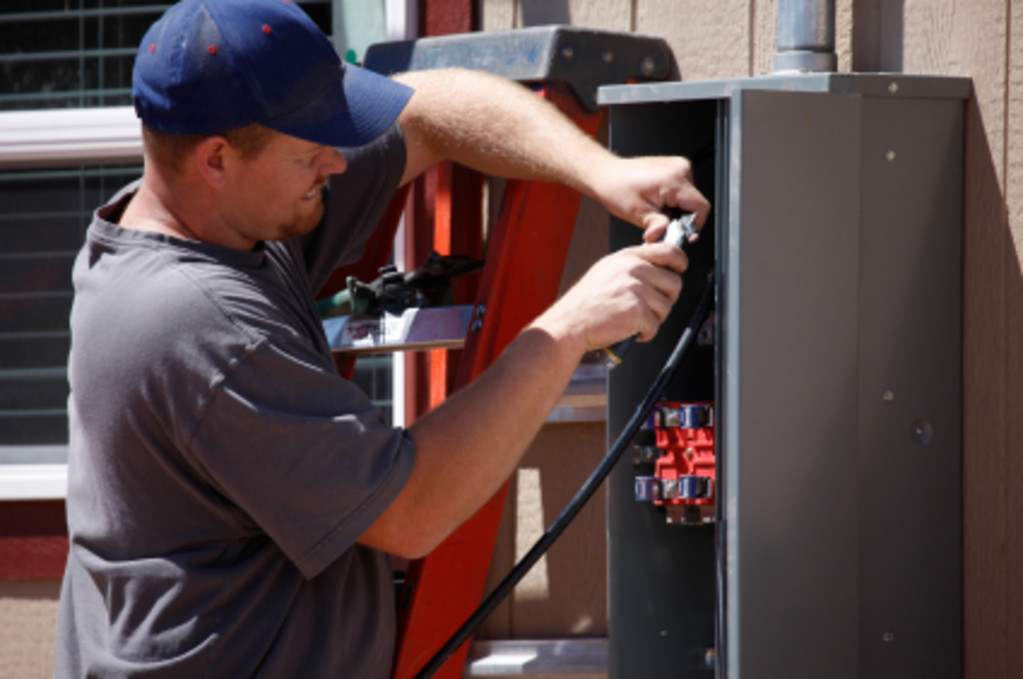 Damaging voltage spikes can be caused by a variety of issues, including:
Downed power lines
Faulty wiring in your home
Lightning strikes
And more
While you may have surge protector power strips plugged into outlets around your home, it's also important to protect the entire building with whole-house surge protection. A house surge protector is installed directly on your electrical panel. When the power spikes, this device will stop it in its tracks before it can enter your home and wreak havoc. You'll have the peace of mind that comes from knowing you've protected wiring, electronics, and everything else in one fell swoop.
Qualified to Install Home Surge Protection
You don't want just anyone poking around in your home's electrical panel. Hiring a qualified professional electrician means getting safe and lasting results. Dynamic Electric is proud to be fully licensed and insured for the work we do. We have the training and skill to set up your house surge protection components quickly and accurately. Additionally, we stand behind our work with a one-year warranty. We'll be back out to your property as soon as possible if something goes wrong after our initial visit.
When it comes to keeping your space safe and your electronics in good working order, whole-house surge protection is a must. Choosing Dynamic Electric for the job means working with experienced specialists—and getting some of the best rates in Menomonee Falls and the surrounding region. We're trusted for reliable and affordable power surge protection services, no matter how large or small your home. We'll be glad to recommend the best surge protection device for your property's needs.
Ready to book your appointment? Expert help is just a phone call away! 
surge protectors
house surge protector
surge protection
lightning protection